I've mentioned my friend V several times here on the blog. She runs a travel blog called Globetrotting V, although she doesn't post nearly as often as I'd like. But that's neither here nor there.

V brought a Polaroid camera with her to the office today. Of course we had a great time snapping photos, and it reminded me of being a young child.

Here's our picture: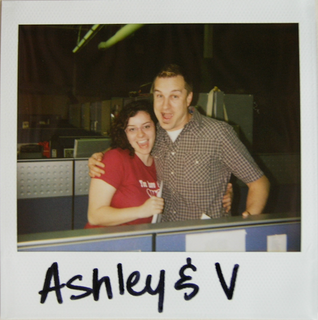 Now maybe I can find someone who has an old school
Atari
console, and they can bring that in to the office for some Friday fun.