San Francisco is probably one of the most amazing US cities. A few years back when I visited there for the first time I wasn't sure what to expect -- my anticipation was for it to be like New York City. And while San Francisco is certainly a bustling, busy city, it is nothing like New York City.

San Francisco is laid back. Nobody's in a hurry to get anywhere. It's very bohemian. And I love it. So when I came across this photo on Flickr I had to feature it on "Found on Flickr."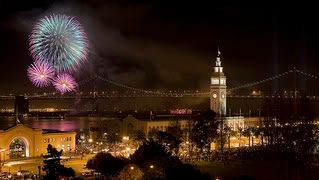 This photo comes courtesy of
Flickr user *Christopher*'s photos
.
Have
you
ever visited or lived in San Francisco? If so, I'd love to know how you feel about the city.